We are in the process of submitting our Bulldogs health screenings to OFA, we will update their health screening results when they are done; our Bulldogs are routinely health screened by our veterinarian.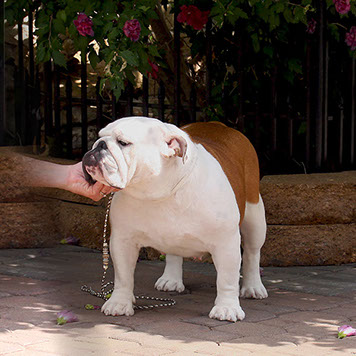 BISS CH Peres Stilettos & Stockings
"Trixie"
OFA Patella #: BU-PA1150/22F/P-VPI
OFA Cardiac #: BU-CA1434/22F/P-VPI
OFA Trachea #: BU-TRH426/25F-VPI
OFA Elbow #: BU-EL178F25-VPI
OFA Thyroid #: BU-TH349/25F-VPI
OFA Hips #: BU-197F25F-VPI
HUU Clear
Cystinuria Type III Clear
CHIC #: 107171
We are very pleased to announce that Trixie is
Diamond Level BCA Ambassador for Health.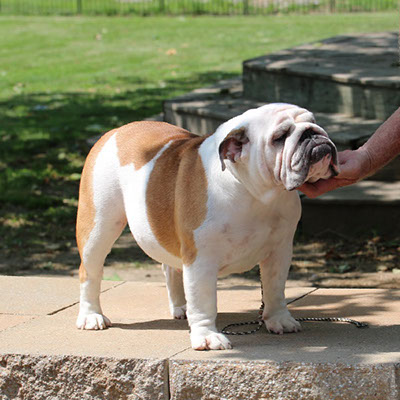 Peres Living In A Dream
"Sloane"
OFA Patella - Normal
OFA Cardiac - Normal
HUU Clear
Cystinuria Type III Clear.







Copyright © 2007-2019 Peres Bulldogs On Broadway, All Rights Reserved. No part of this website may be copied, reproduced, transmitted in any form without our written consent.
News Soon!
We have Available Puppies!
Please contact us for more information or if you would like to be put on our wait list.